🦸‍♀️🦸‍♀️🦸‍♀️NewsHero | Judges in GA, TN block restrictive abortion laws; Pressure leads Trump to drop rule against foreign students; Russian protesters demand Putin resign; WNBA season honors BLM
July 14, 2020 - Issue 138
Welcome to this edition of NewsHero for July 14, 2020.
Dear Heroes,
As shared Monday, it is with a heavy heart that I write to let you know that this will be our last week of delivering NewsHero to your inboxes. It has been an honor and a privilege to bring this to you over these last 130+ issues, and we had high hopes of continuing to serve you in this way, however, we have not been able to bring enough subscribers into the fold to emerge from beta and to scale up our team or our product.
For those of you who have subscribed monthly, you will no longer be charged, and for those of you who have subscribed yearly and would like a refund, we will gladly provide you with one. Please just let us know in reply to this email. Any subscriber money that is not refunded and that is not needed in the cost of closing will be donated to the Committee to Protect Journalists (https://cpj.org/) to help support their vital and ongoing work.
I want to thank you for reading and for sharing. I'm sorry that those of you who took the challenge and made NewsHero your only daily read will have to go back to the way things were. I wish there were better options out there but I have yet to find one.
I want to thank all of the NewsHero team who put their hearts and souls into getting us out and into the world and I want to thank our investors and backers for giving us this chance.
I want to thank all of you, our readers, for your generous feedback and for coming along for the ride.
Wishing all the best to you and yours.
Benji, Co-founder NewsHero
Now, on with this issue, which also includes: Hong Kong Disneyland shuts down again with 38 new COVID-19 cases, while Disney World in Florida opens where there are 15,000 new cases; France agrees to give $9 billion in pay raises to health workers; the Open Society Foundations announces $220 million 'investment in racial justice'; a judge says women don't need a doctor visit to get an abortion pill; Pro-democracy candidates in Hong Kong do well at polls
---
Hong Kong Disneyland Shuts Down Again, Florida's Disney World Opens
France gives $9 billion in pay raises to health workers
Director of the National Institute of Allergy and Infectious Diseases Dr. Anthony Fauci wears a face mask as he waits to testify before a House Committee on Energy and Commerce on the Trump administration's response to the COVID-19 pandemic on Capitol Hill in Washington on Tuesday, June 23, 2020. (Kevin Dietsch/Pool via AP) (UPI)
🦸‍♀️🦸‍♀️🦸‍♀️ - Governments responding appropriately to new COVID-19 outbreaks

🦸‍♀️🦸‍♀️🦸‍♀️ - Dr. Anthony Fauci

🦸‍♀️🦸‍♀️🦸‍♀️ - People wearing face masks!

🦸‍♀️🦸‍♀️🦸‍♀️ - Gov. Andrew Cuomo, for trying to keep New York safe

🦸‍♀️ - Mick Mulvaney, for speaking up about testing problems

🦸‍♀️🦸‍♀️🦸‍♀️ - France, for raising pay for health workers
WNBA Dedicates Season Opening To Black Lives Matter
Open Society Foundations announces $220 million 'investment in racial justice'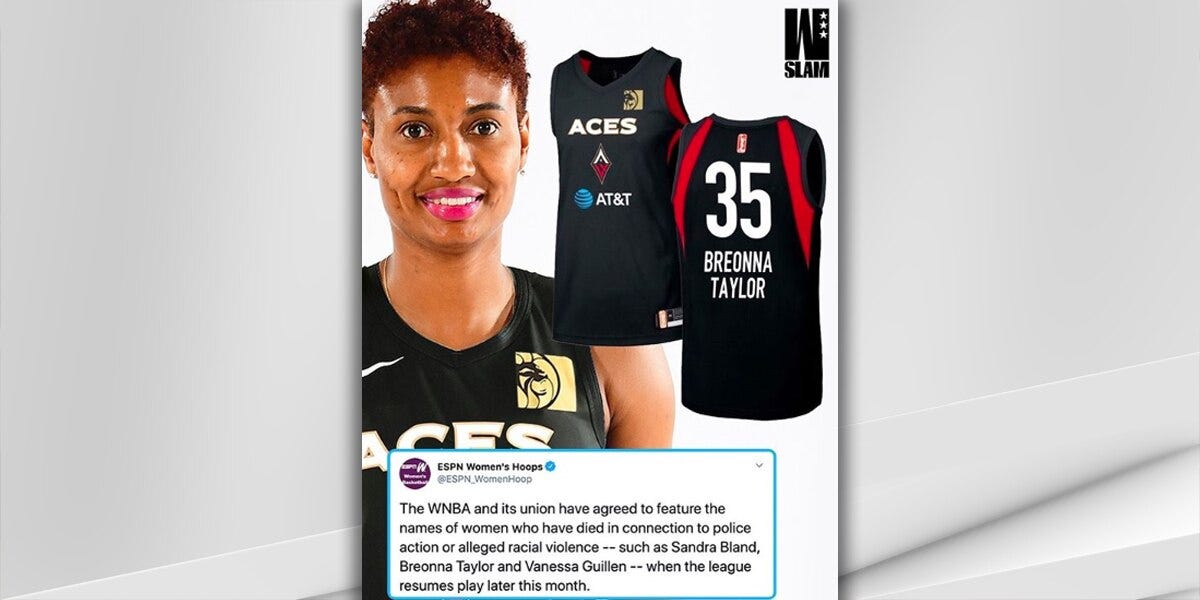 WNBA players are set to wear Breonna Taylor's name on their jerseys. (Instagram: WSLAM / Twitter: ESPN Women's Hoops)
🦸‍♀️🦸‍♀️🦸‍♀️ - WNBA

🦸‍♀️🦸‍♀️🦸‍♀️ - Open Society Foundations

🦸‍♀️🦸‍♀️🦸‍♀️ - Black Lives Matter
Under Pressure From Schools And Businesses, Trump Administration Drops Plan To Strip Foreign Students Of Their Visas
NYT op-ed lays out Facebook's continual failings
There is worldwide concern about Facebook content. This character depicting hate speech took part in a parade in Düsseldorf, Germany. © REUTERS
🦸‍♀️🦸‍♀️🦸‍♀️ - Kara Swisher, for laying out Facebook's issues in the NYT

🦸‍♀️ - Twitch, for at least initially banning Trump

🦸‍♀️🦸‍♀️🦸‍♀️ - Opponents of Trump rule on international students
Judge Says Women Don't Need Doctor Visit To Get Abortion Pill
Judges in Georgia, Tennessee block restrictive abortion laws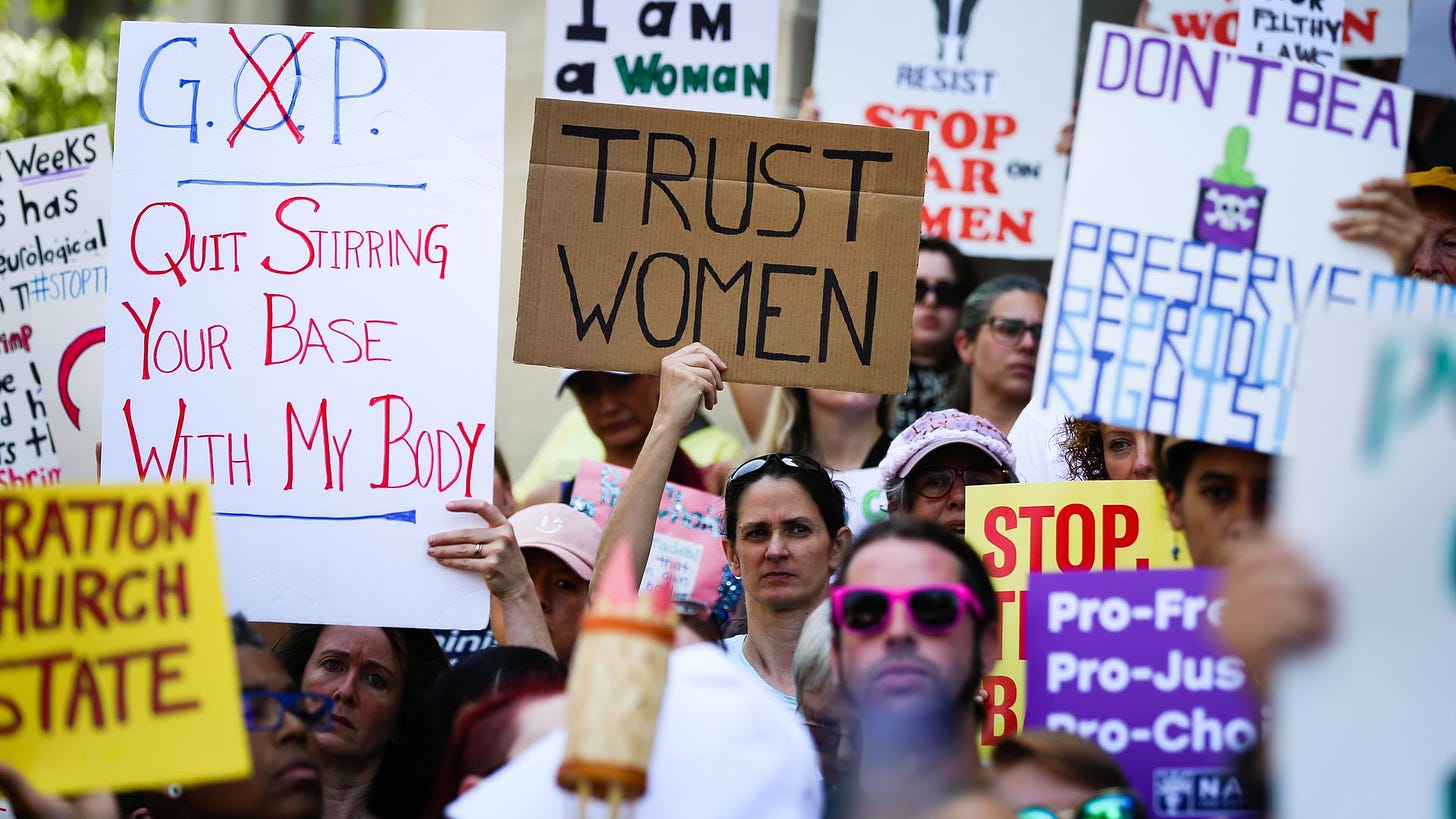 A pro abortion-rights protest in Atlanta, Georgia, in May 2019. Photo: Elijah Nouvelage/Getty Images
🦸‍♀️🦸‍♀️🦸‍♀️ - U.S. District Judge Amy Berman Jackson

🦸‍♀️🦸‍♀️🦸‍♀️ - U.S. District Judge Theodore Chuang

🦸‍♀️🦸‍♀️🦸‍♀️ - U.S. District Judge Steve Jones

🦸‍♀️🦸‍♀️🦸‍♀️ - U.S. District Judge William Campbell

🦸‍♀️🦸‍♀️🦸‍♀️ - Houston Mayor Sylvester Turner

🦸‍♀️ - Texas Republicans for agreeing to go virtual
Protesters In Russia Demand Putin Resign
Pro-democracy candidates in Hong Kong do well at polls
In this video grab taken from the Associated Press Television footage, people attend a protest in support of Sergei Furgal, the governor of the Khabarovsk region, who was arrested in Khabarovsk Thursday and flown to Moscow for interrogation, in Khabarovsk, Russia, Saturday, July 11, 2020. A court in Moscow ruled Friday to jail a provincial governor pending a probe on charges of his involvement in multiple murders. The arrest of Furgal, who has remained widely popular in his region, has stoked broad discontent, with a petition protesting his arrest quickly getting more than 37,000 signatures and residents of Khabarovsk staging pickets in his support. (AP Photo)
🦸‍♀️🦸‍♀️🦸‍♀️ - Pro-democracy advocates in Hong Kong

🦸‍♀️ - Mike Pompeo, for standing up to China in South Sea

🦸‍♀️🦸‍♀️ - Britain, U.S. for using caution with Chinese technology in new 5G networks

---
Sources:

Hong Kong Disneyland to close again due to coronavirus surge - Axios

Shane Savitsky - Twitter

Dr. Anthony Fauci says U.S. coronavirus cases are surging because nation didn't totally shut down - CNBC

Americans' Face Mask Usage Varies Greatly by Demographics - gallup

Cuomo will fine Floridians and other visitors for Covid-19 violations - Politico

Bottleneck for U.S. Coronavirus Response: The Fax Machine - The New York Times

Mulvaney calls U.S. coronavirus testing abilities 'inexcusable,' breaking from Trump - Politico

Op-ed: We still have a coronavirus 'testing problem in this country' - CNBC

Worker groups file bias complaint against meat giants - The Washington Post

U.N. Report Says Pandemic Could Push Up To 132 Million People Into Hunger - NPR

CDC Employees Call For Racial Justice At The Federal Agency - NPR

America shuts down again—choosing reality over Trump's false claims - CNNPolitics

Coronavirus: France's health workers given pay rises worth €8bn - BBC News

Despite seeing great risk, Americans slow to make major changes to deal with COVID - Ipsos

WNBA season scheduled to tip off on July 25 - AP News

Black Lives Matter Street Painting Is Rejected in Catskill, N.Y. - The New York Times

Trump Financial Regulator Quietly Shelved Discrimination Probes Into Bank of America and Other Lenders - ProPublica

Opinion | Zuckerberg Never Fails to Disappoint - The New York Times

Twitch unbans Trump after two-week suspension for 'hateful conduct' - The Verge

Tech giants join fight against ICE restrictions on foreign students - Protocol

Judge orders government to explain 'scope' of Roger Stone commutation - Fox News

Federal judge rules women can get abortion pill without doctor visits - PBS NewsHour

Federal judges block "heartbeat" abortion laws in Tennessee and Georgia - Axios

Texas GOP votes to move convention online after court losses - AP News

House to quickly revive legal effort to get Trump's financial records - Politico

Thousands of Russians protest governor's arrest, demand 'Putin step down' - Fox News

Beijing's Hong Kong office warns pro-democracy poll could violate new security law - Reuters

U.S. says most of China's claims in South China Sea are unlawful - NBC News

Britain bars Huawei from its 5G wireless networks, part of a growing shift away from the Chinese tech giant - The Washington Post
---